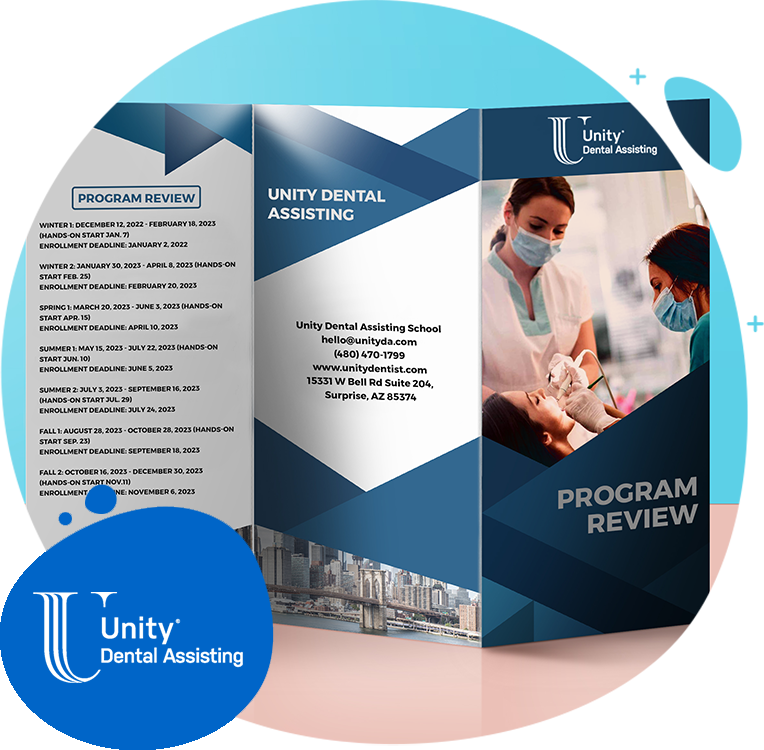 Check your email for a copy of our course guide!
You can also click the button below to download a PDF copy where you can learn more about our class schedules, low tuition, financial assistance, and all the student services included in our program. We're so excited to tell you more about what makes Unity Dental Assisting so special!
Just FYI, some email filters like Gmail incorrectly categorize our course guide, so check your other inbox folders if it's not at the top of your inbox.
One of our Student Success Advisors will be reaching out soon via phone or text to answer all your questions!