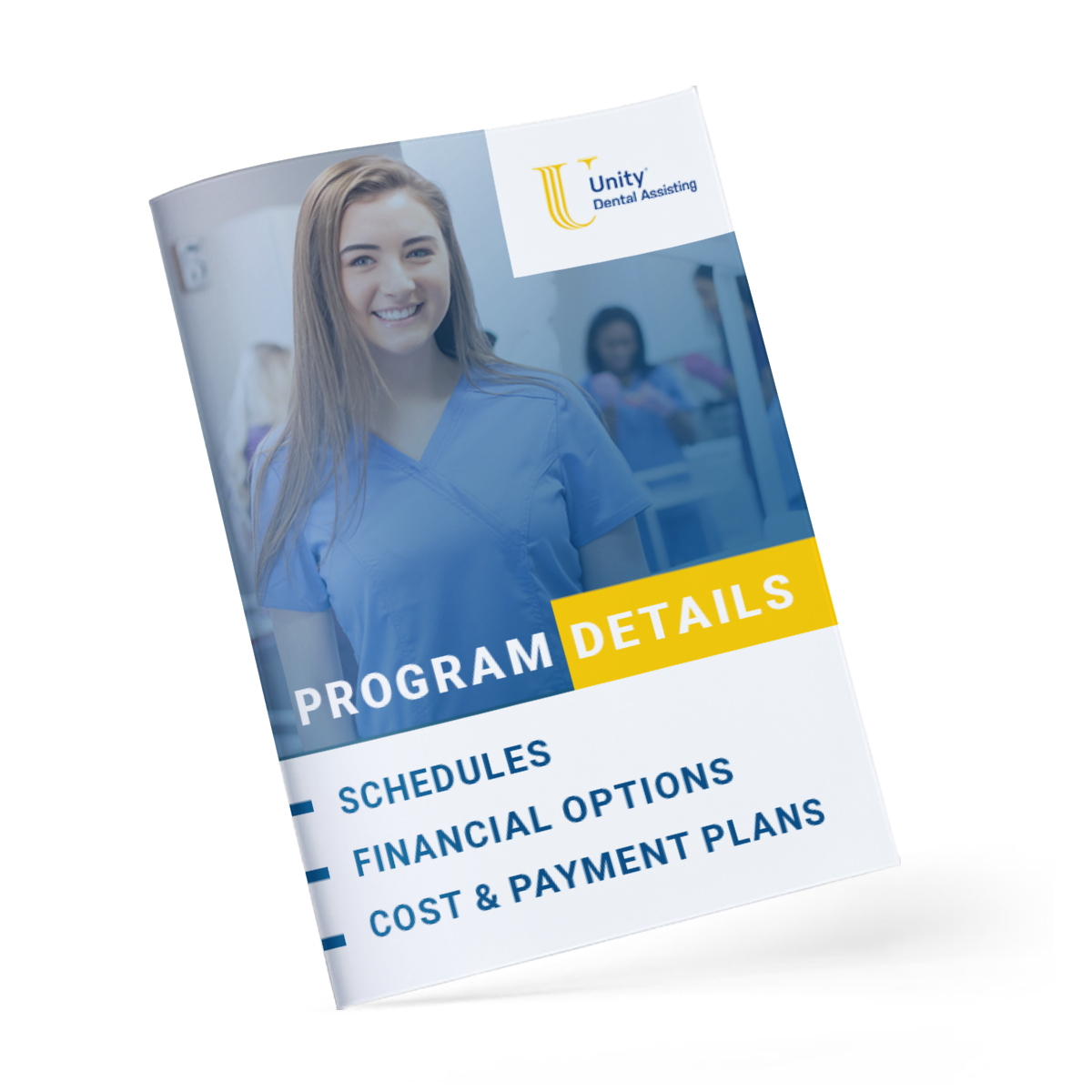 Check your email for a link to download our latest program details. If you don't find an email from Unity Dental Assisting, make sure it didn't get lost in your spam folder or was incorrectly categorized by your email filters.
Jump start your new career for
just $4,450
Looking for financial assistance or no-money-down options? Click the button to learn more about plans specifically designed to meet your financial needs!
Tutoring, online webinars, and chat/text sessions with our Dental Assisting Instructors
Resume writing guidance
Interviewing techniques and professionalism
Career counseling
Externship and job placement support